PRESS RELEASE
In Ho Chi Minh City, April 7th, 2017, at Hoa Binh Primary School in Ho Chi Minh City, the launching ceremony of the project "Safety for 03 to 06 year-old children on travelling by motorbikes" and donating 1.000 U2KID safety clothing and helmets held by UGETHER together with the National Traffic Safety Committee, the National Fund for Vietnamese Children, Thanh Nien Newspaper, HCMC Department of Education and Training, HCMC Department of Labor, Invalids and Social Affairs, PJICO Insurance Company, Bizman Company. The event was attended by the representatives from the HCMC University of Architecture, HCMC University of Technology Education, Ambassador and Co-founder of the Project - the Meritorious Artist Xuan Bac, Ambassador - Hoang Bach Singer and Ambassador - Trang Nhung Singer
The Project of "Safety for 03 to 06 year-old children on travelling by motorbikes" has received the attention, participation and implementation from many relevant agencies, departments as well as many goodwill ambassadors. The project will be carried out continuously for 3 years from 2017 with many practical activities at school as well as in the community, so as to raise the awareness about child safety when being picked up by motorbikes in Vietnam; to have hands with family and community to help protecting the safety of children and solving the actual social situations; thereby it contributes actively to the prevention of the injuries caused by accidents to children, ensure the protection and care right of children. 1.000 safety clothing in the planned number of 2.000 U2KID safety clothing shall be awarded by UGETHER to 03 to 06 year-old children from in Ho Chi Minh City in April 2017 and Hanoi in May 2017.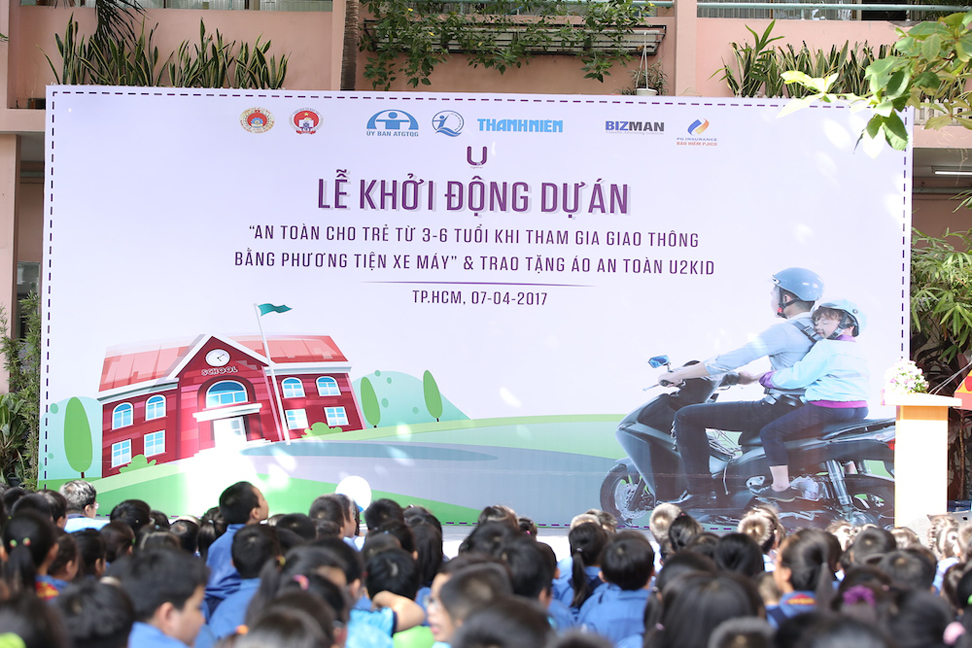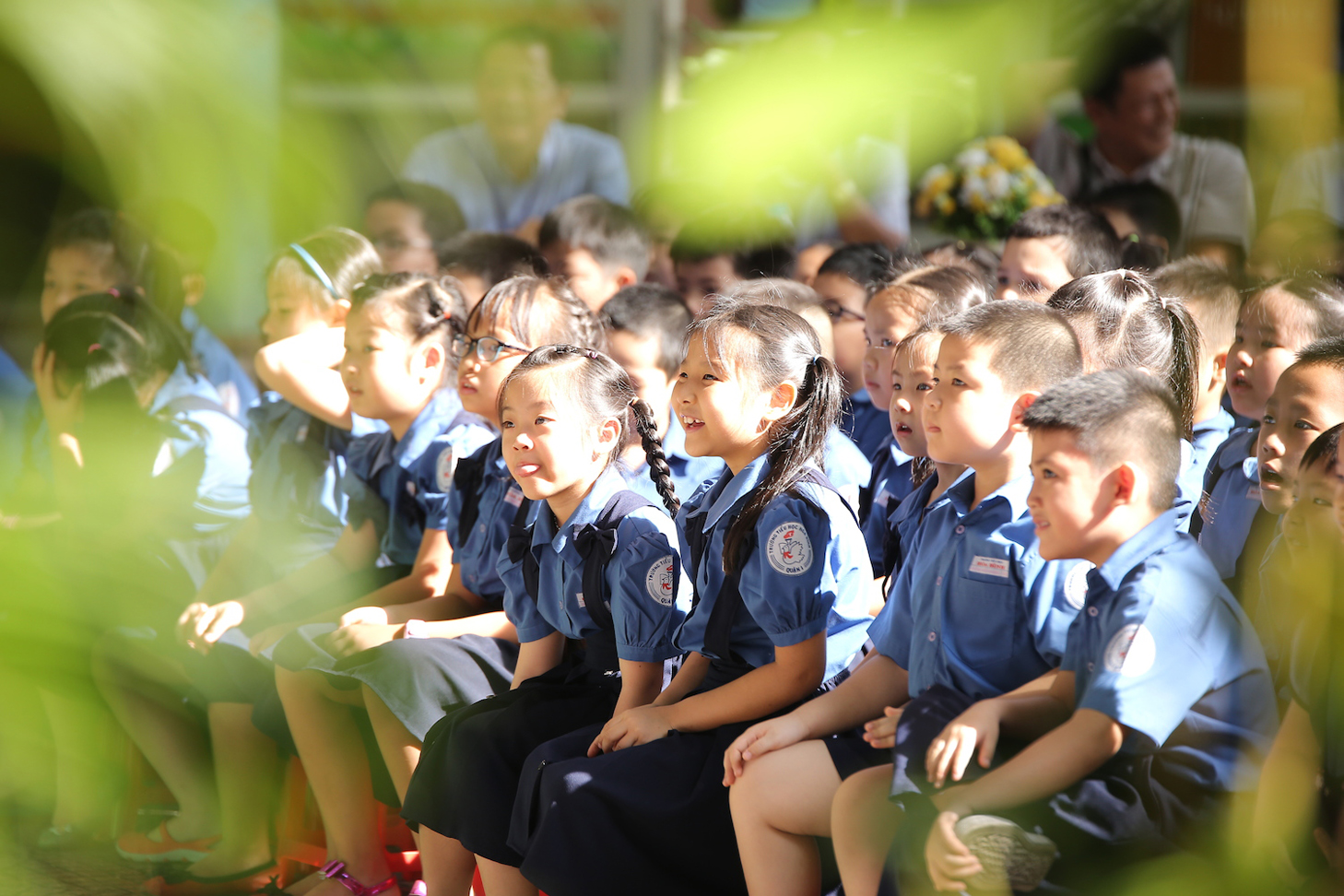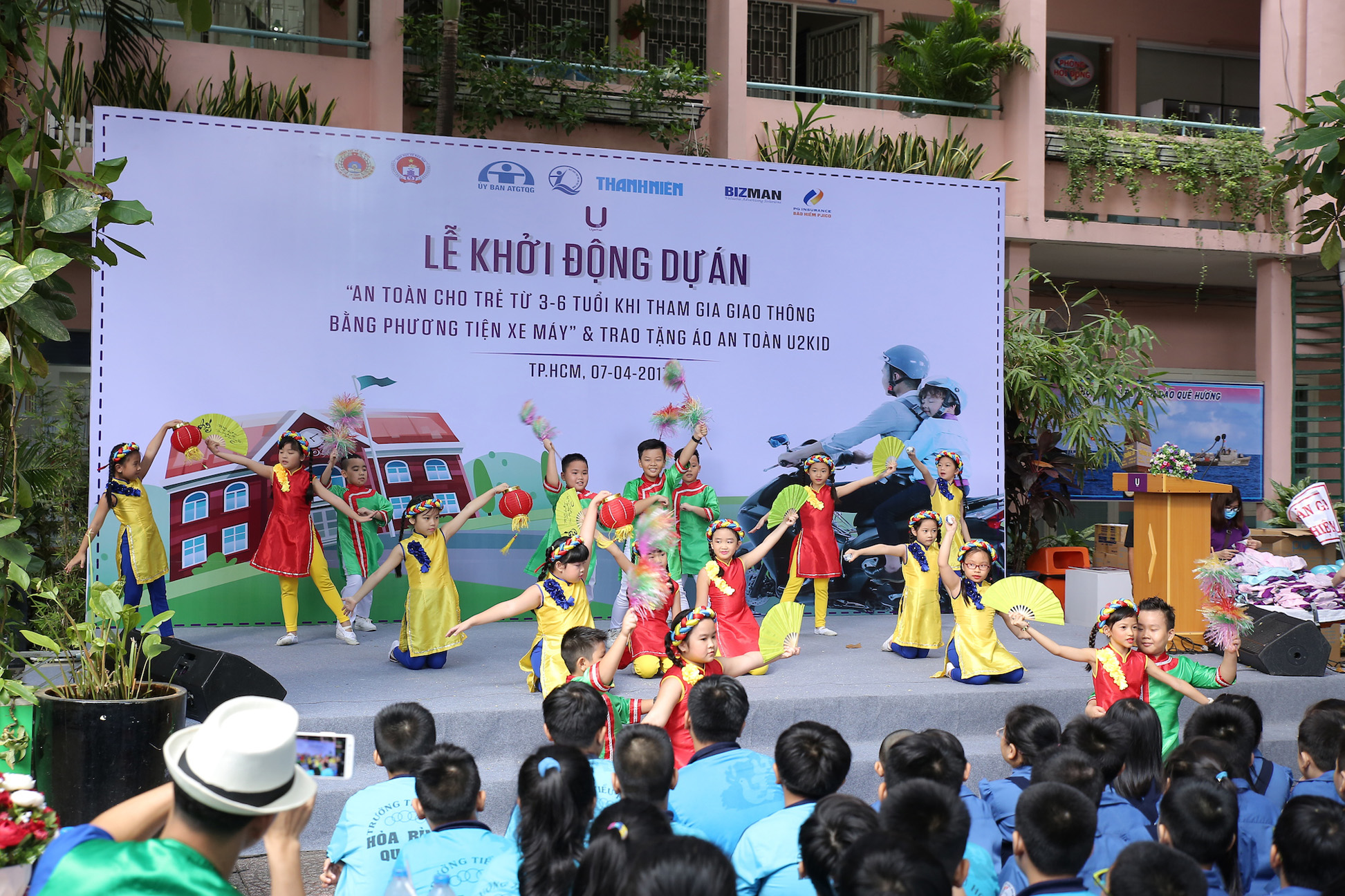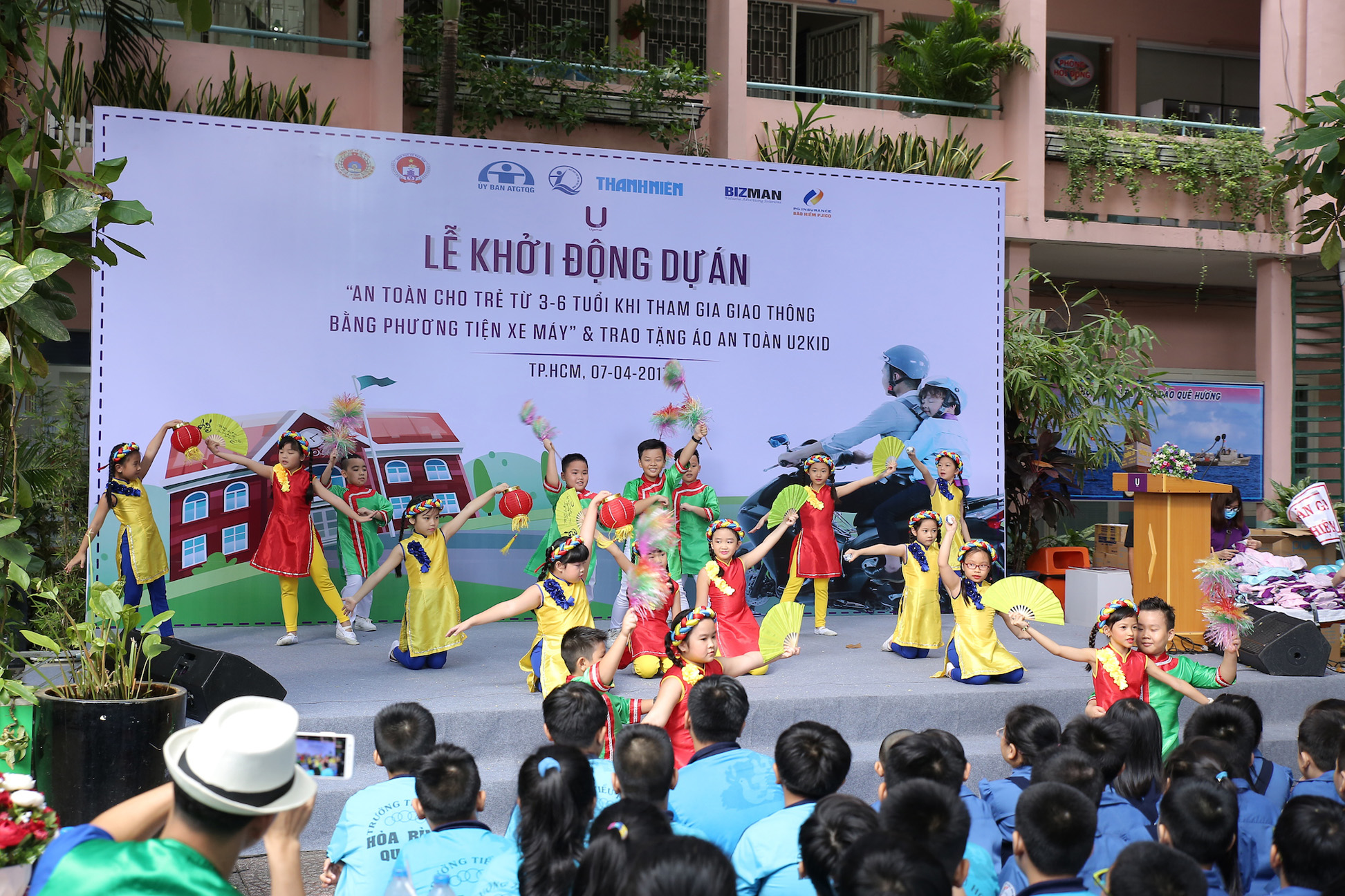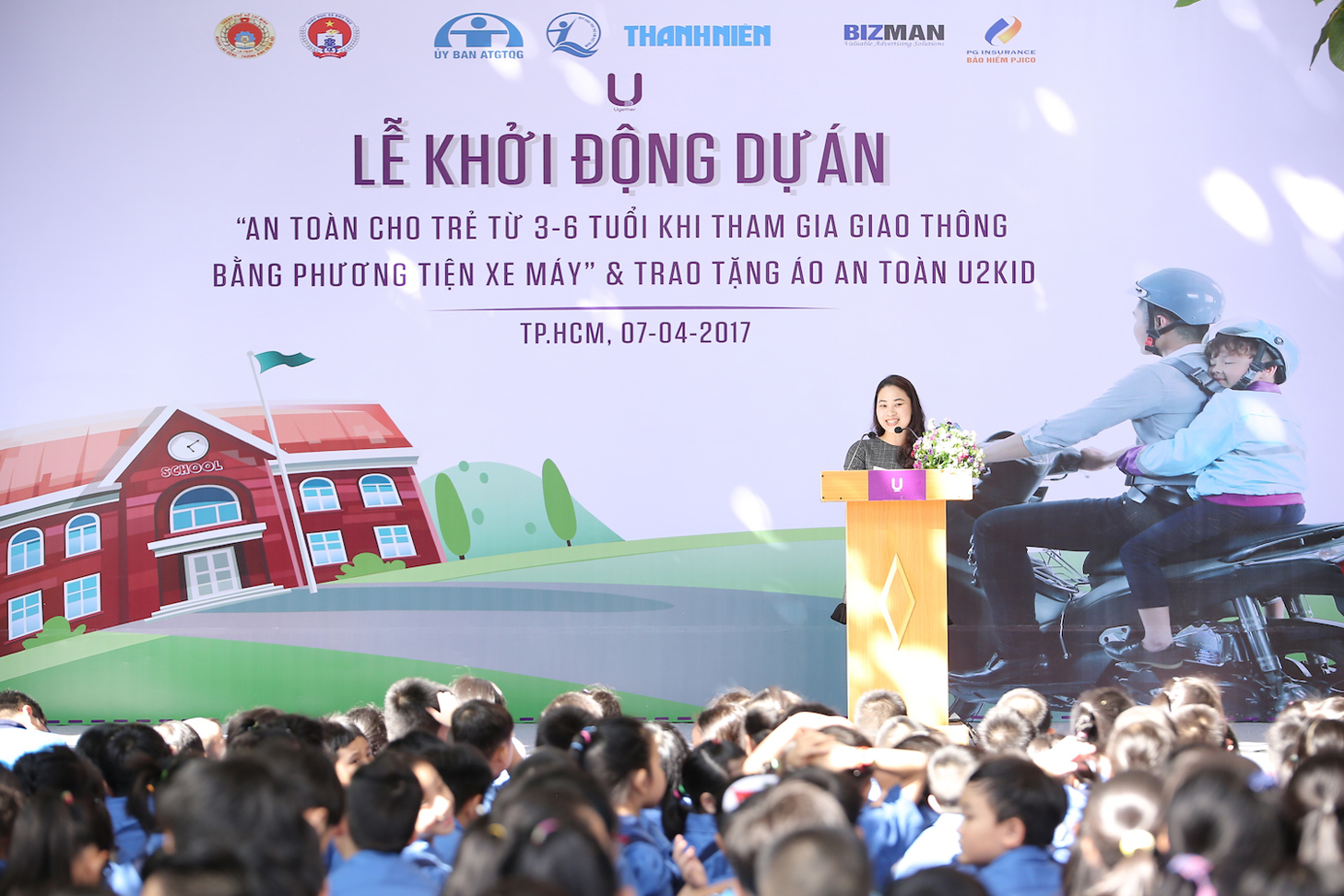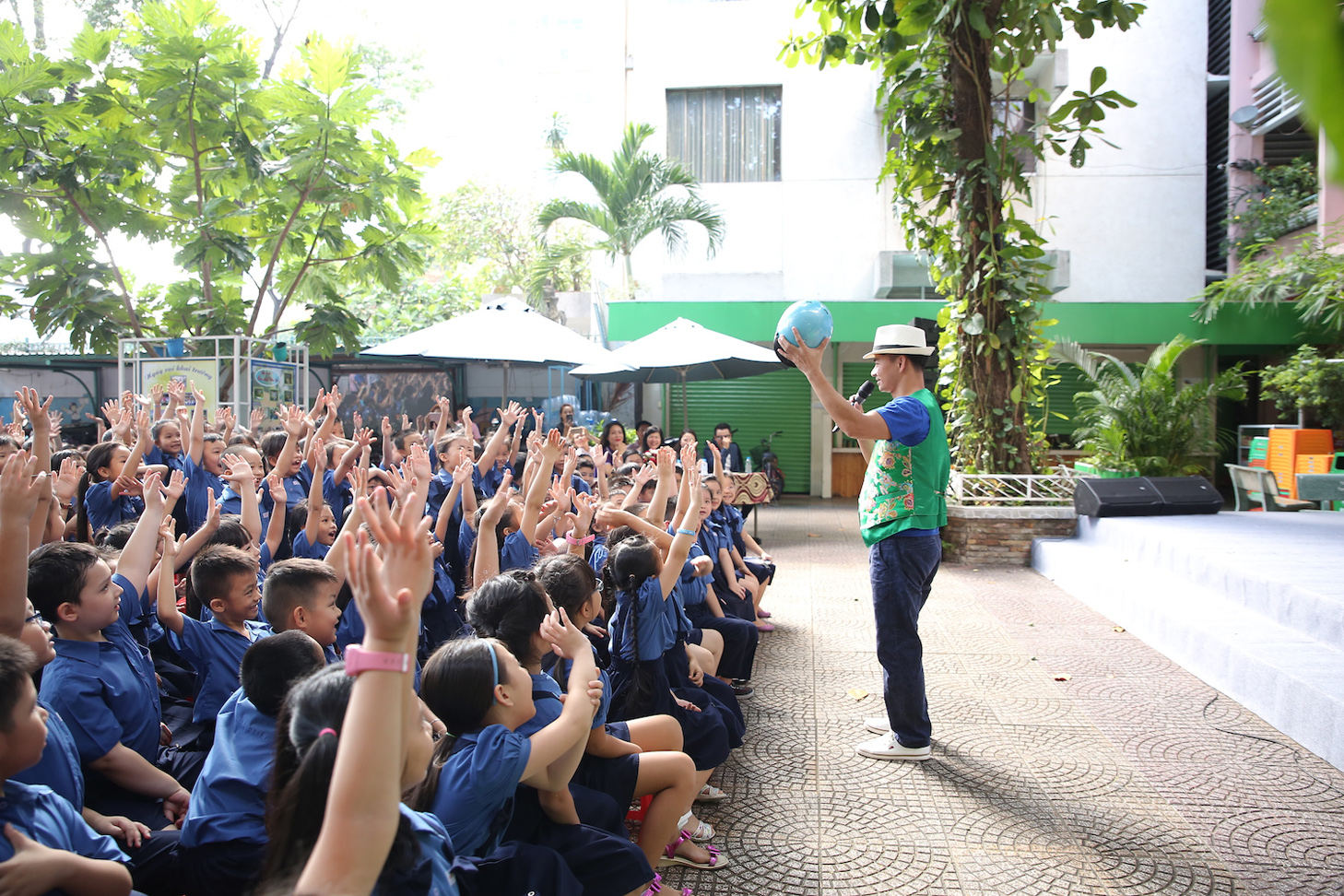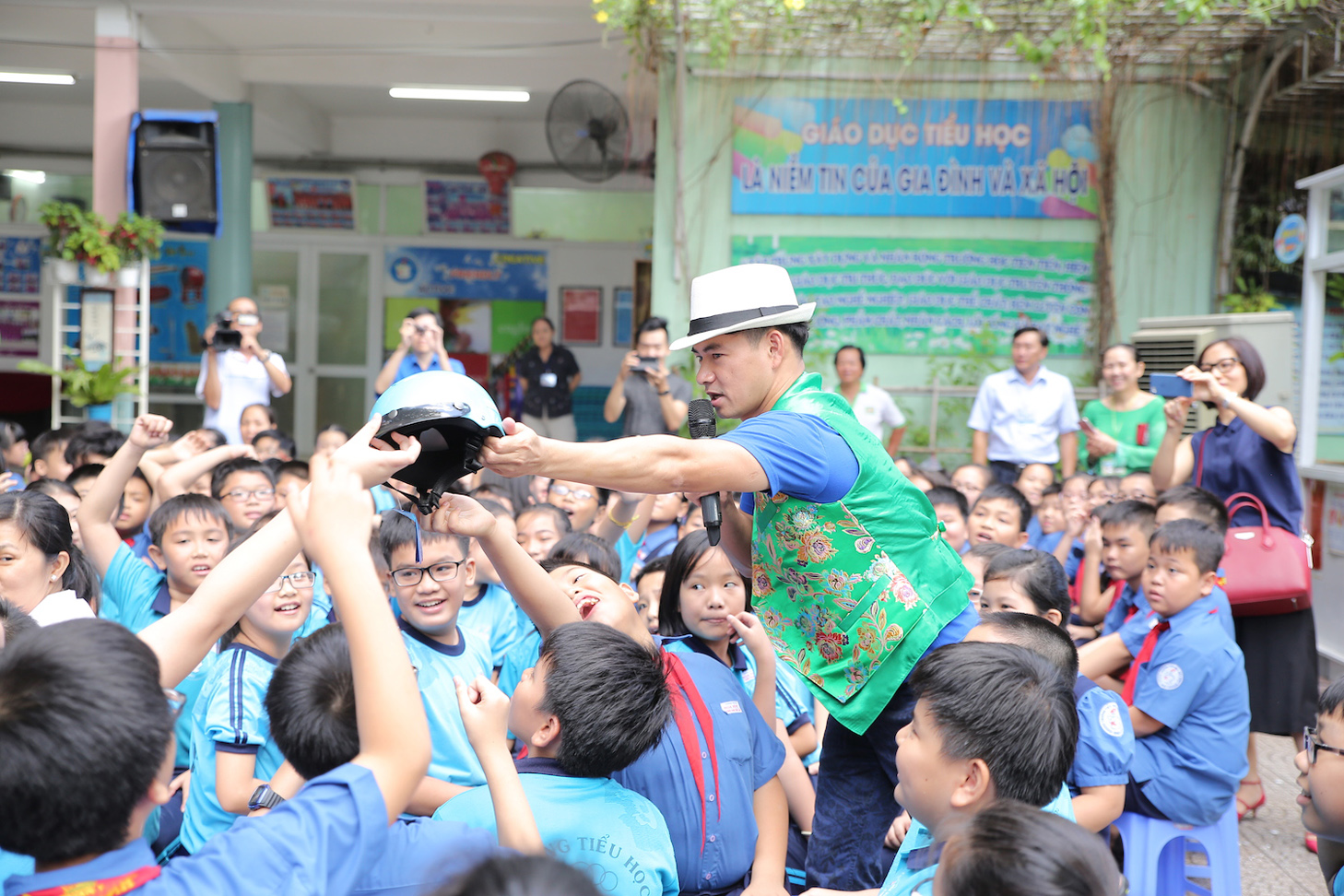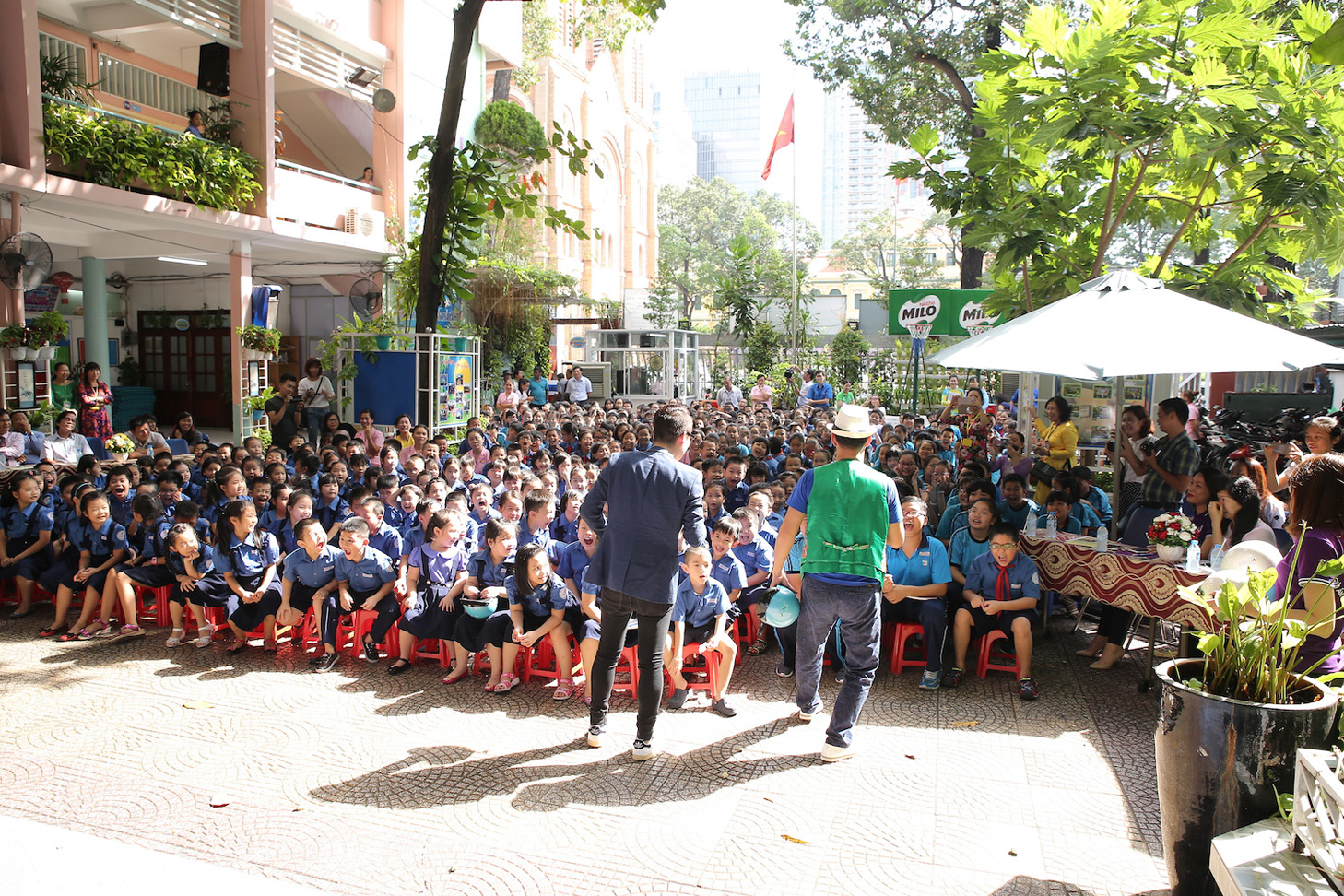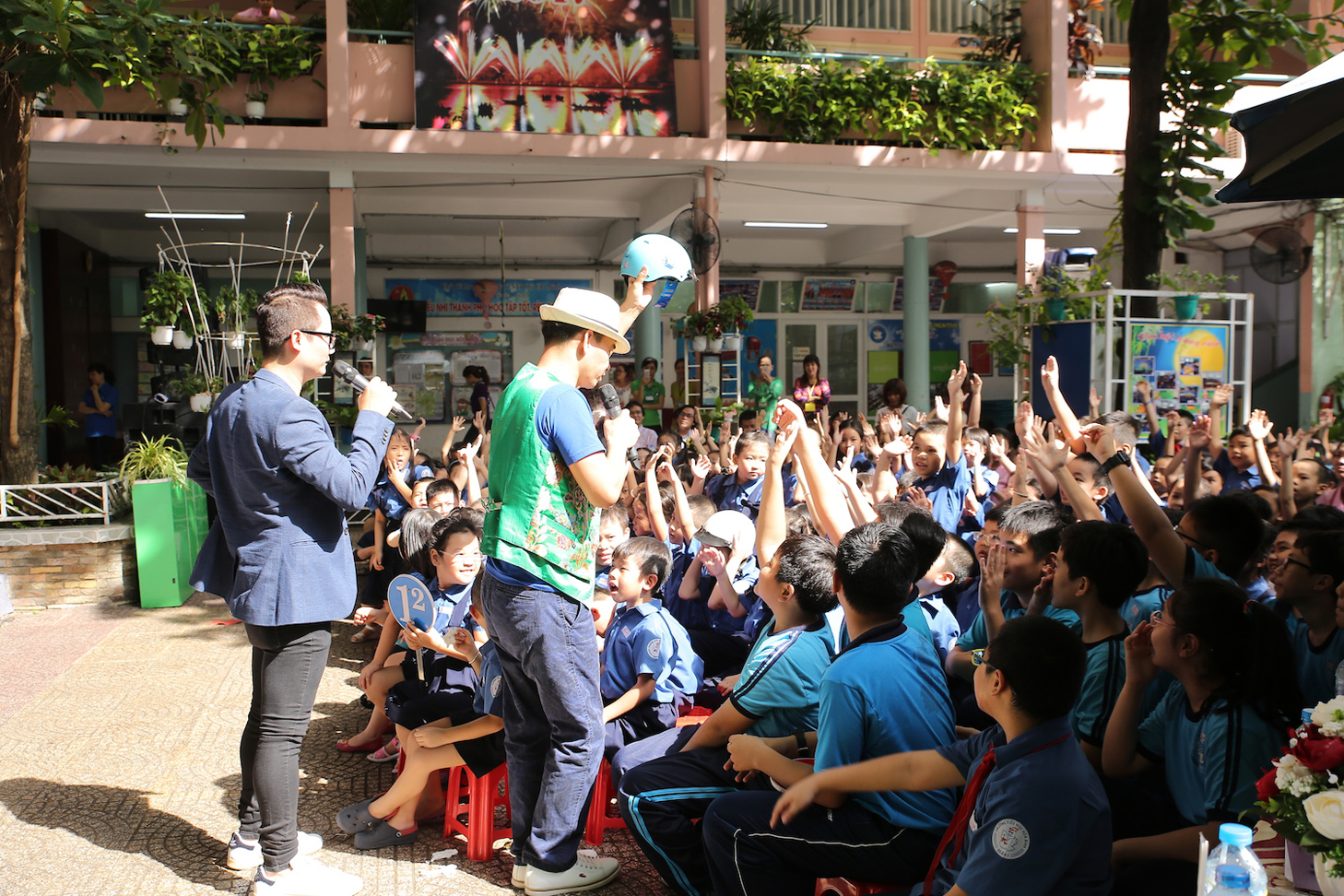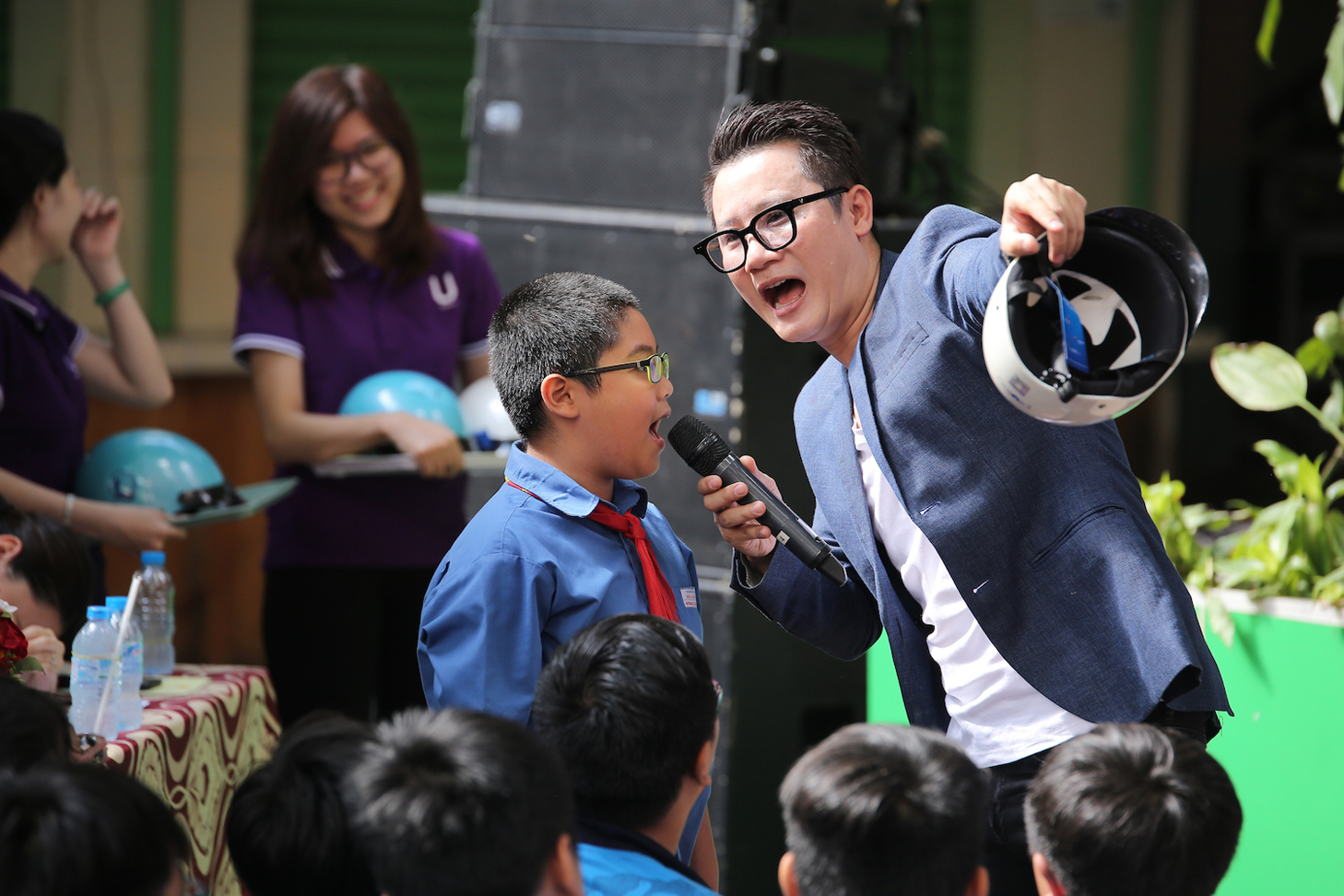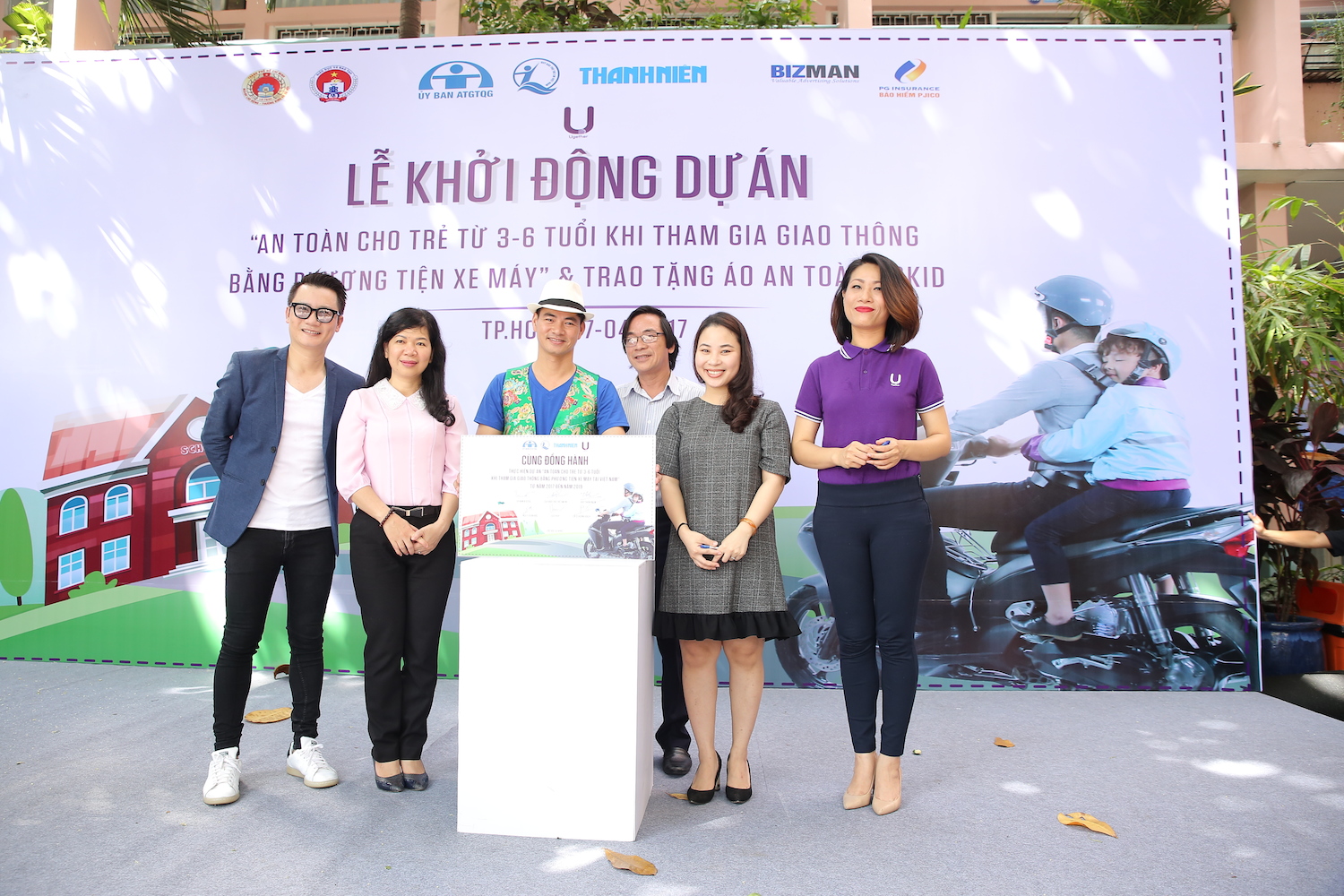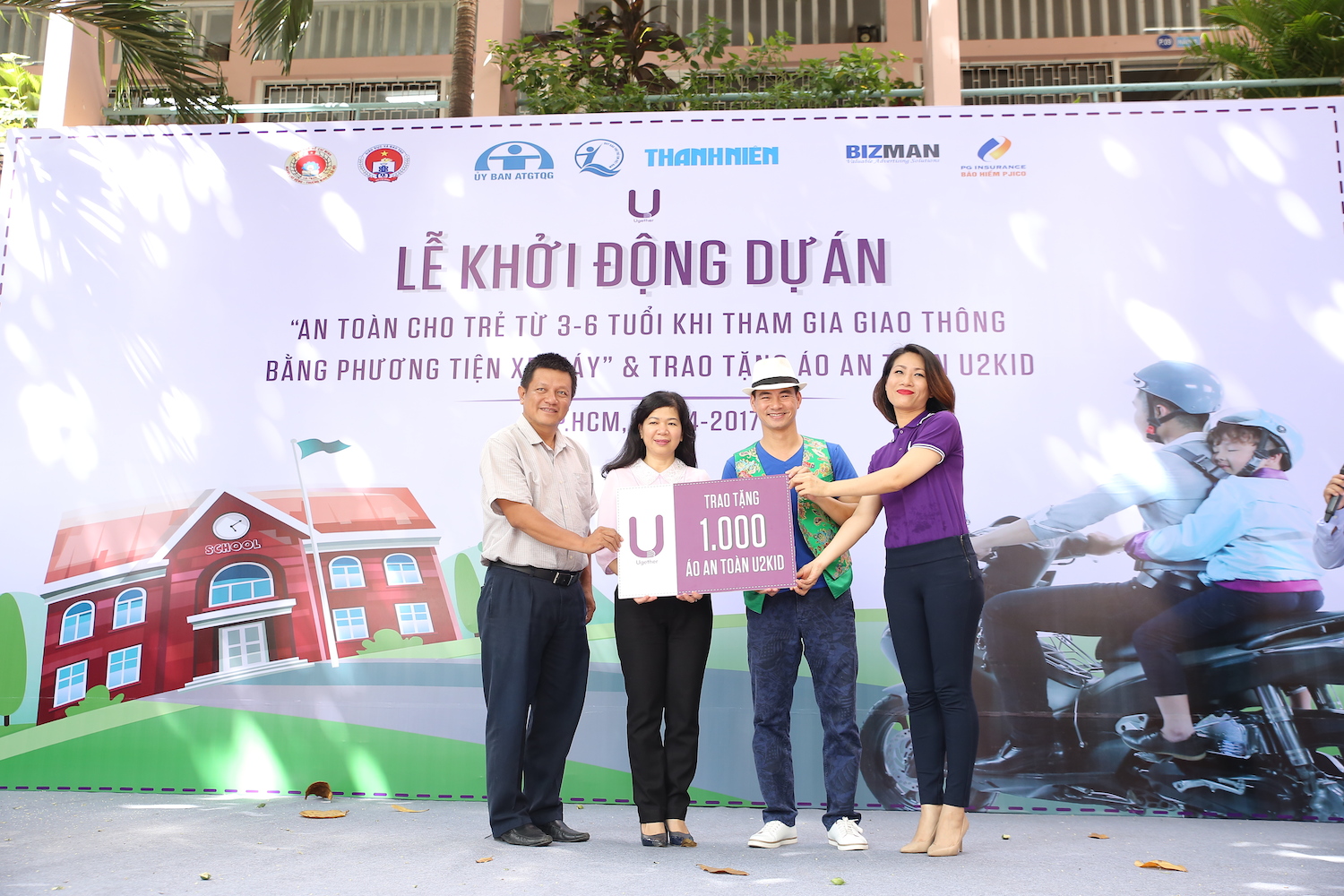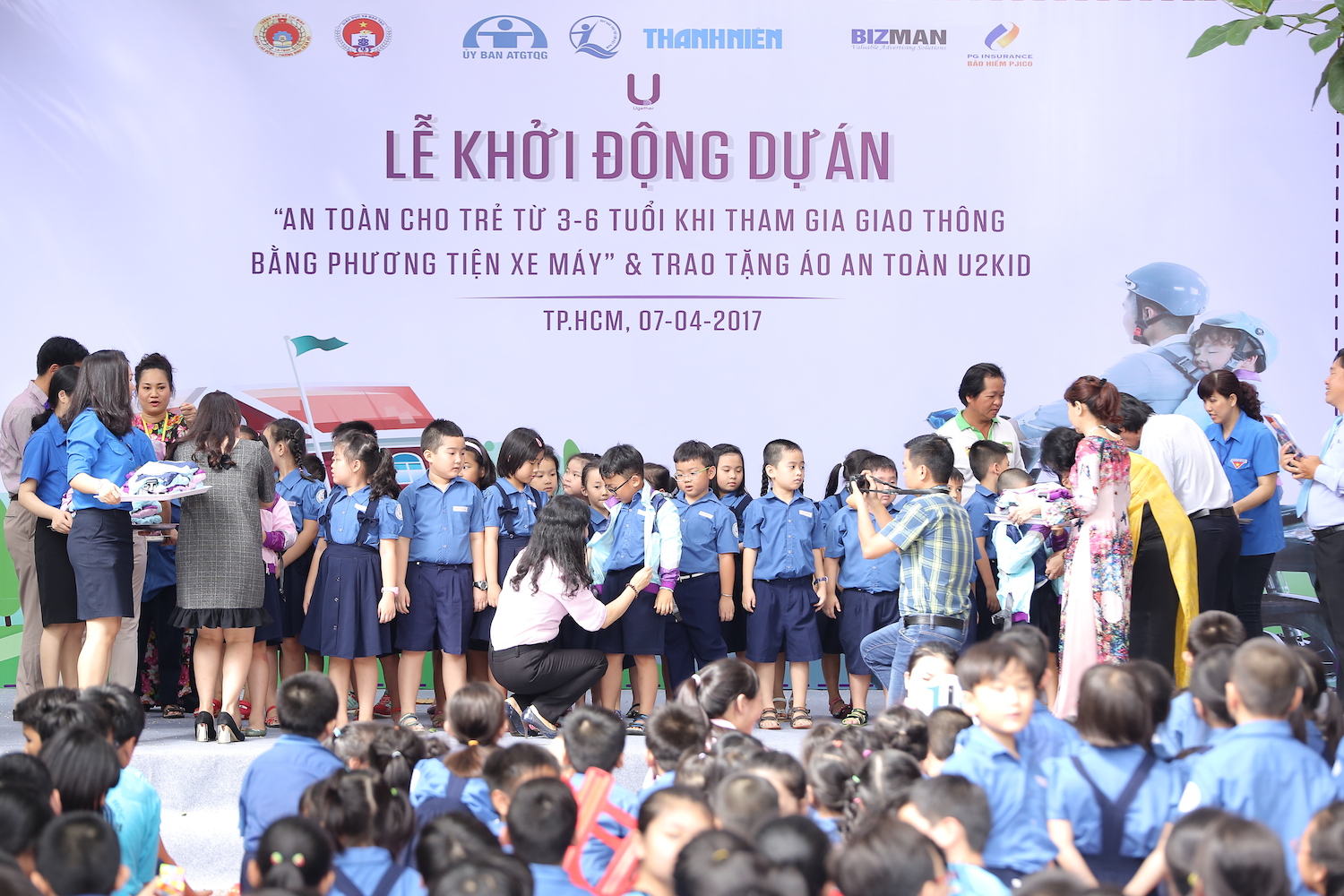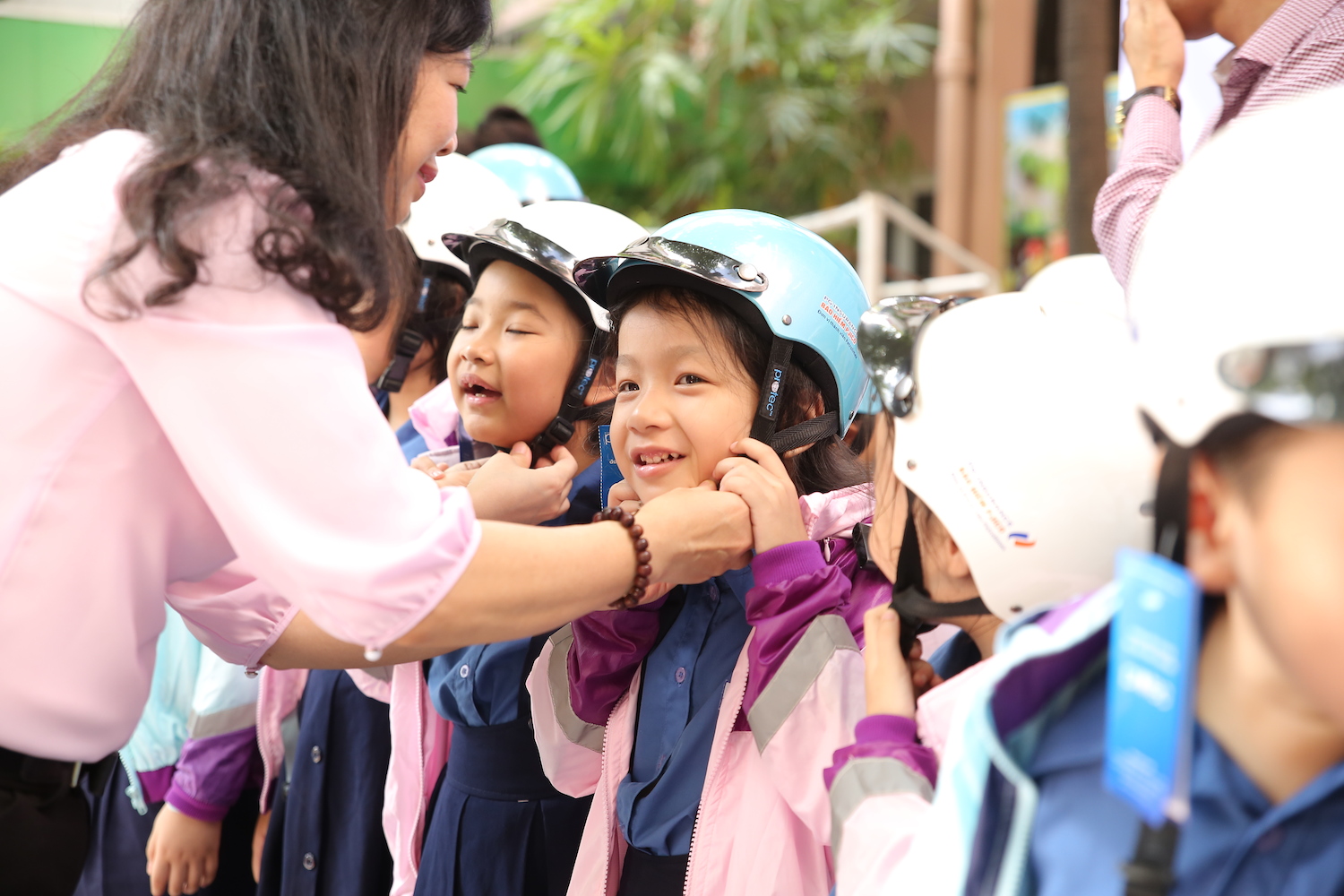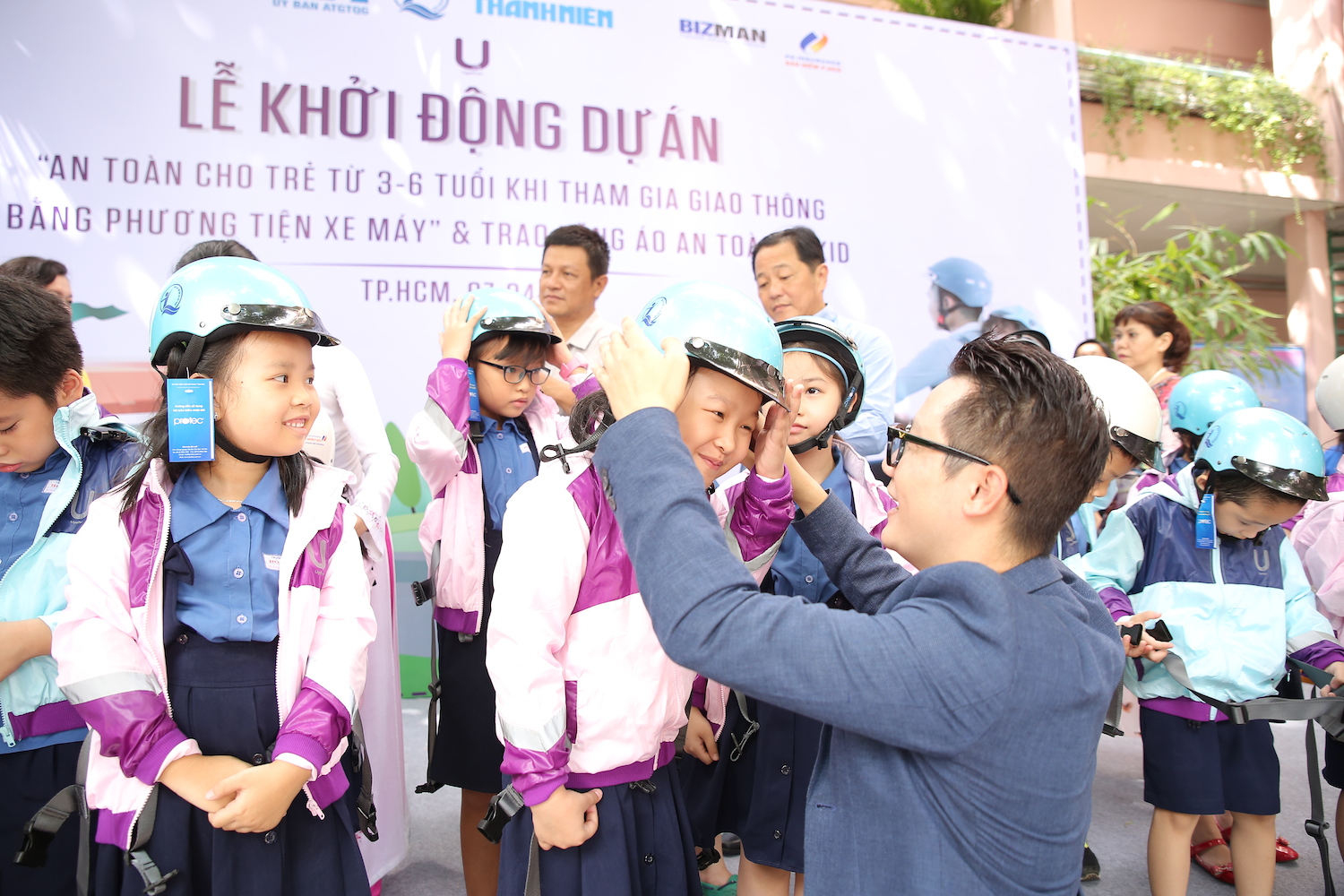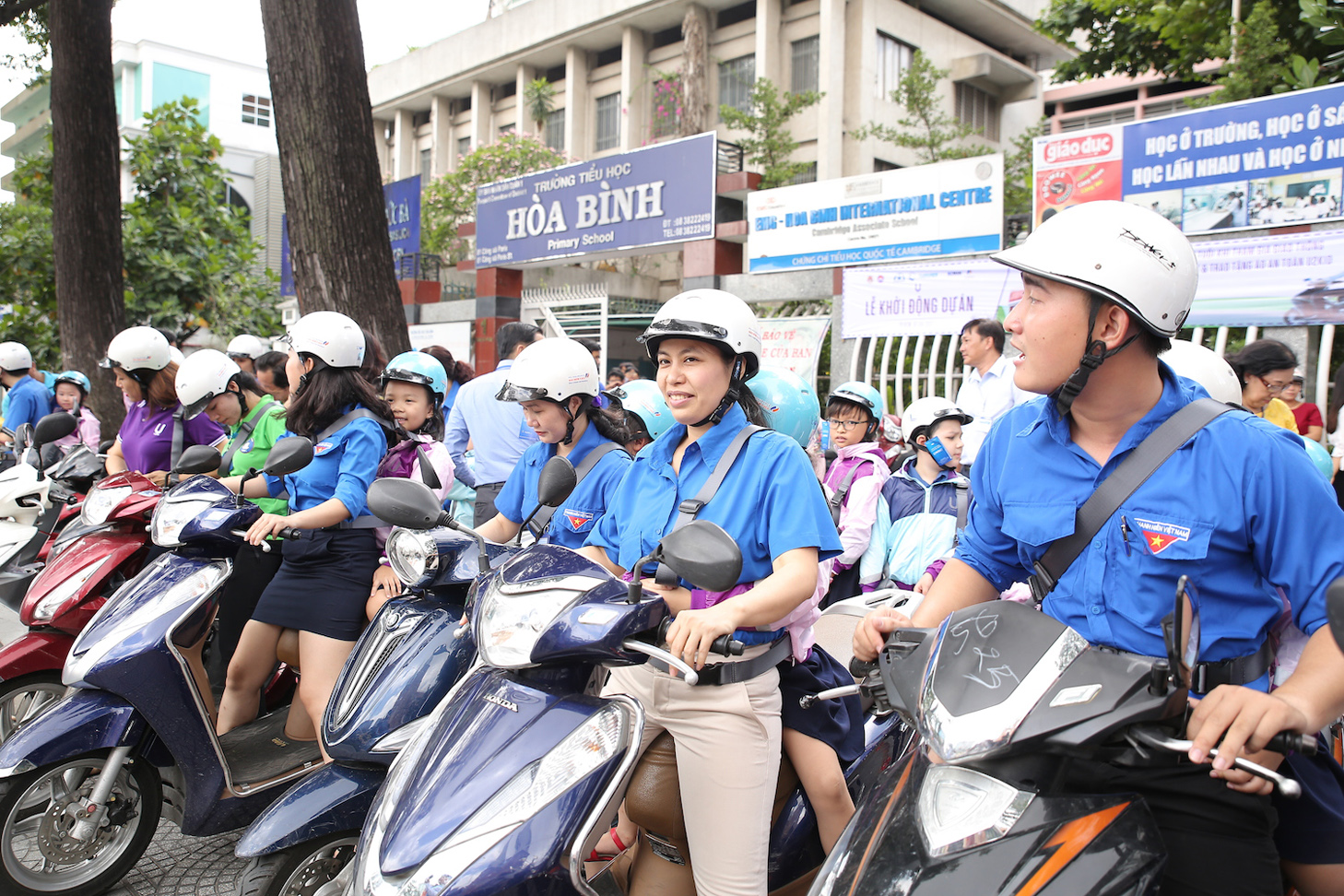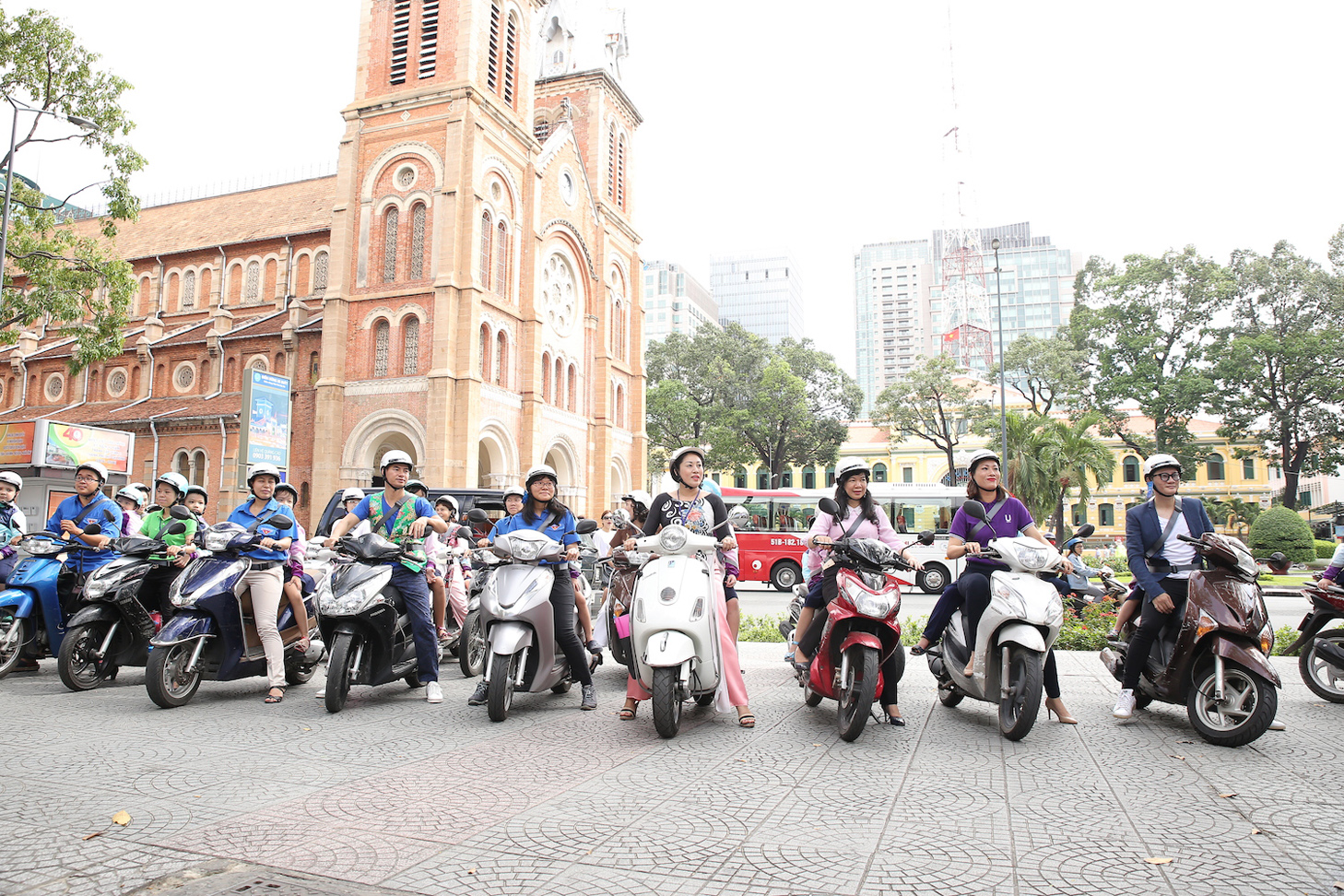 Based on the actual social situation and practical needs, according to data from the Vietnam National Traffic Safety Committee (NTSC), about 2.000 children die from traffic accidents annually, of which the proportion of death on travelling by motorbikes is 20%. Therefore, it is absolutely necessary to ensure the safety of children on traveling by motorbikes. Besides wearing helmets for children when traveling by motorbikes; according to the World Report on Child Injury Prevention, one of the measures to prevent child injury is to use APPROPRIATE SEATBELTS. With this measure, UGETHER has got the first fashion brand for community in Vietnam, which develops an idea and creates an additional solution to reduce the deaths from road traffic for Vietnamese children. This is also the first initiative in Vietnam to use the SEATBELTS as the safety clothing to protect children on travelling.
Starting in May 2016, UGETHER has coordinated with the National Traffic Safety Committee, the National Fund for Vietnamese Children, the HCMC University of Architecture and HCMC University of Technology Education to organize the contest of "Fashion design and protective products for children" for 03 to 06 year-old children. Up to now, after almost 1 year of completing the phases of presentation, scoring, awarding as well as production of the samples, the U2KID safety clothing for children from 3-06 years has been produced to protect children safer on travelling.
In response to UGKHER's launch of new U2KID safety clothing, the calls of the National Fund for Vietnamese Children and the launching event of the "Safety for 03 to 06 year-old children on travelling by motorbikes" project, PJICO also donated 1.000 helmets to students at schools.
More reference information
UGETHER
With the initiative consent from the National Fund for Vietnamese Children under the Ministry of Labor, Invalids and Social Affairs, UGETHER - the first community-based fashion brand in Vietnam founded since 2015, specialized in design, garment & fashion; supplied in domestic market with products for children from 1-14 years old and adults aged 50 and above.
Human value is the goal and strategic direction of UGETHER, whereby, UGETHER directly deducts 10% proceed from each product sold in the Gallery, website or any order for "SENDING WARMNESS AND LOVE" program, under the sponsorship of the National Fund for Vietnamese Children to invest in the production of warm clothes as well as items can keep warm for children from 1-14 years old and others in mountainous and remote areas of Vietnam who have difficult situation in need of help. Since establishment, UGETHER donated approximately 20,000 warm products from its business operation in 2015& 2016, including: warmers, hats & scarves to more than 20 cities, provinces nationwide (Ha Giang, Lao Cai, Bac Kan, Yen Bai, Bac Giang, Son La, Hanoi, Quang Tri, Dak Lak, Ho Chi Minh City, etc.) via receiving units of the National Fund For Vietnamese Children, Thanh Nien Newspaper, Tuoi Tre Newspaper and the People's Voice of Ho Chi Minh City, etc.
INFORMATION ABOUT PRODUCT OF U2KID SAFETY CLOTHING
The U2KID product is designed and manufactured for boys and girls, aged 03-06 years old, with the following features:
Be strapped around the belly and crossed the shoulder to connect child with the motorcyclist
Be padded smoothly in the neck and elbows.
Have a reflector on chest, arms and back when going out in the evening.
Be Ventilated on the back: inside and outside for children not to feel hot on wearing clothes.
Be padded smoothly in the neck, which does not scratch the chin when pulling the zipper.
Have a removable & folded cap in the collar.
Be covered by waterproof outside so as to prevent children from getting wet in the rain.
Light product weight
Make a pillow for your baby to nap in the classroom.
Be convenient to folding, put into a bag or put into a motorcycle trunk.