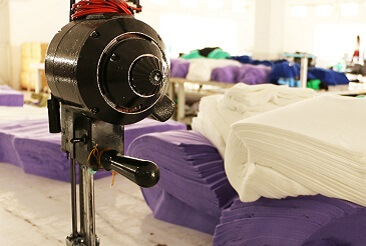 CUTTING
Four industrial cloth cutters and supporting machineries are operated by experienced and skilled workers making the cutting process prompt and precise work.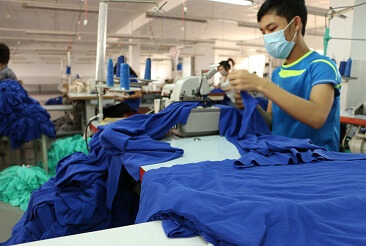 SEWING & PACKAGING
The factory is equipped with six industrial garment lines operated by professional tailors capable of making all types of design.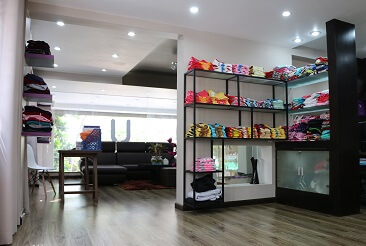 OFFICE - SHOWROOM
A QC (Quality Control) unit is established in our factory to examine product quality, from the very beginning stage of cloth cutting through to printing, sewing, industrial hygiene and final packaging.